About us
Meet our staff and writers
---
Dr Joanna Woodnutt (BVM BVS BVMedSci MRCVS)
After studying in Nottingham and qualifying in 2016, Joanna worked in small animal practice for the past four years. She also started her own pet copywriting company.
Joanna is our proofreader, which means she ensures that all our published information related to nutrition and health is medically accurate.
---
Dr Greg Steele (MA VetMB MRCVS)
Greg has been working as a vet in mixed practice in the UK for over 5 years. He graduated from the University of Cambridge and enjoys working with all species, great and small.
---
Dr Sarah Jane Molier (BVM&S MRCVS BSc)
Sarah-Jane Molier wanted to be a veterinarian from around the age of ten. After much hard work, she realized this dream and graduated in 2009. She has been working in small animal clinics ever since. She's been involved in a mixture of charity, private, and clinic managerial work.
Sarah lives in the countryside with her husband, two children, a cat, and two dogs. She loves gardening with the kids, especially growing our own vegetables.
Daniel
Hi! I'm Daniel, and I am the creator of this website. My main activities here consist of doing research & writing articles, as well as keeping everything looking tidy. I studied biology and online marketing, and I'm currently taking care of two lady cats Lola & Layla.
---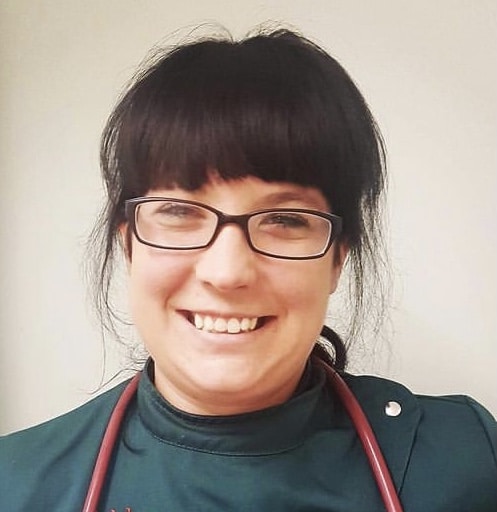 Dr. Hannah Godfrey (BVETMED MRCVS)
Hannah graduated from the Royal Veterinary College in 2011. Although she initially worked at a busy mixed practice, where she focussed on small animals. She developed a passion for soft tissue surgery as well as canine and feline dentistry, having completed additional training in both areas.
---
About Catpointers
---
This website is owned by Swix Media, which is located at:
433 Maple Street, 79356 in Texas
Phone nr.: 714-288-4577.
Our mission is to help make the world a better place for cats. We aim to achieve this by:
– Promoting a safe, fun, and healthy environment for cats with our guides and suggestions
– Educating and creating awareness with factual articles written and/or proof-read by qualified veterinarians
– Testing cat products and making recommendations based on their price versus perceived value
---