Catpointers is reader-supported. The links in this article will earn us a small commission, which we dedicate towards building a better website.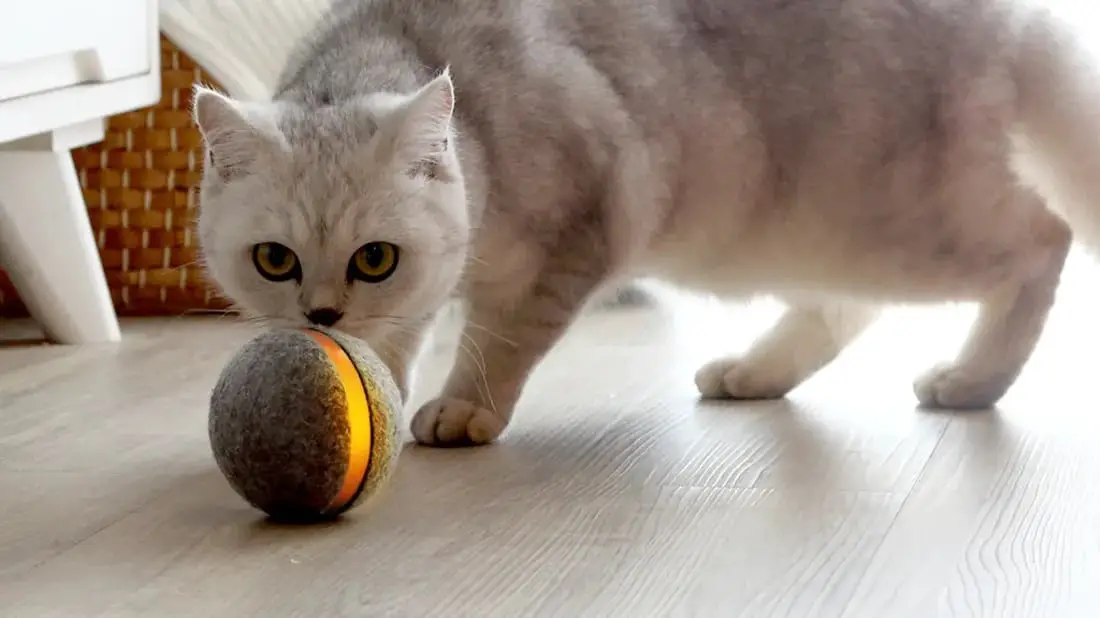 Catpointers Review
Automatic toy balls for cats
We reviewed three toy balls for cats that use movements, lights, and sound to provide interaction. Here is our review:
Can your feline not get enough of toy balls? Here is our list of the best cat ball toys:
---
Catpointers Recommends:
Disclaimer: we prefer our products free from additives and other chemicals. We encourage you to always check the packaging for any unwanted substances.
---
Product Reviews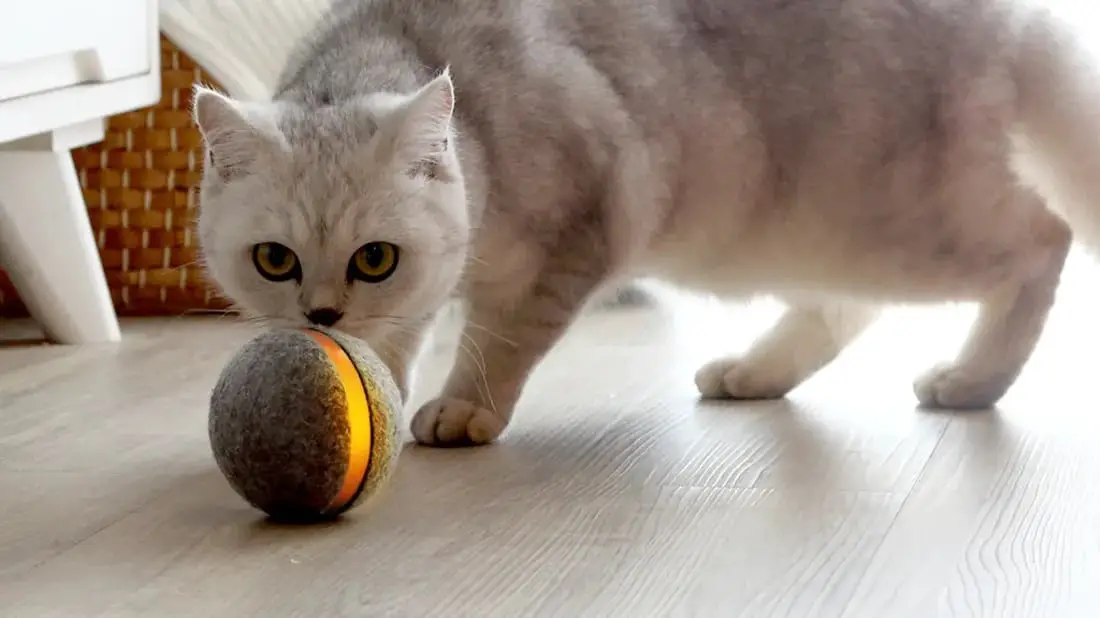 Cheerble Wicked Ball – Automatic and Interactive Toy
What we liked:
Covered in soft wool
Extremely durable

Long battery life

Waterproof

Plenty of options
Can be programmed
This interesting cat toy is called the Cheerble Wicked Ball, and it is quite an impressive piece of technology. You pay a pretty penny for it, but this premium toy delivers appropriate value considering the hefty price tag. Cheerble's cat ball is made from industrial-grade materials, so it's extremely durable. It also has a ton of options out of the box and can even be programmed. The Intelligent Companion system is designed to constantly keep your cat on its toes as it randomly combines movements, sound, and light to form unique patterns. My cat Layla had endless fun with it!
If you are a gadget freak, or you just want the best of the best for your kitty, this is the perfect choice right here. Is it worth the hefty price tag, though? We'll leave that up to you to decide …
---
Biilaflor Interactive Cat Ball
What we liked:
Bird sounds!!

Outer shell can be taken off

for cleaning
Attachable modules
Has a silent mode
This robotic cat toy has a unique three-piece design and came to us with a USB cable, a set of instructions, plus a bunch of feathers and bells that you can attach to the top slot. It comes with a 500mAh battery that you can charge with the provided USB cable, which took us about 1 hour to full capacity. The battery is big enough to last for at least a few hours of play time, so we were happy with that.
The neat thing about this robot play ball is that it has a pretty unique design that we didn't find in the other products. The ball is encased in an outer rubber shell that you can take off for cleaning. We also really liked the fact that it comes with separate pieces that you can attach, giving your cat some variation.
---
Catit Design Senses Circuit Motion Activated Illuminated Balls (2-pack)
What we liked:
Double the fun
They sell a whole racetrack to put them in!

Motion-sensor
What we didn't like:
Smooth surface makes it too hard to catch
With this one, you could say you're getting twice the value for your money since they're sold as a duo-pack for the same price as other ball toys. If you have two cats, each will have its own battery-powered toy! Pretty sweet, right!?
These toys have motion sensors that will light up whenever your cat comes near. The ball will then start rolling in random directions. They're sized just right to fit with other Catit products like the speed circuit toys (see the video below).
Reasons to buy a cat ball toy
Does your cat get enough attention? As our lives get ever busier in modern times, we spend more time behind screens and less time actually interacting with our pets. But indoor cats need a certain amount of stimulation each day to remain happy and healthy, and sadly, today's domesticated cat does not get nearly enough of it. Vets recommend at least 15 minutes of play each day. Using a magic ball is a great tool to prevent your cat from getting bored.
Of course, the best solution is to play more with your cat and give them attention daily. But since that is not always an option with our busy schedules, we start to look for alternatives. The next-best solution is battery-operated cat toys, providing your cat with a challenge and some form of interaction.
These nifty robot toys come in hand on those busy days when you can't really give your kitty cat the attention it needs. Like humans, cats need to do something exciting besides their usual daily routine, to keep the mind stimulated and young, these magic balls will provide a bit of fun.
How do magic balls for cats work?
The best magic balls are easy to operate. They generally work on USB-rechargeable lithium polymer batteries. Charge up the batteries, insert them (you may be able to skip this step, depending on the type) and press a button to switch it on. The toy will then light up and automatically roll over the floor, providing endless entertainment for your cat.
How to use toy balls for stimulation and exercise